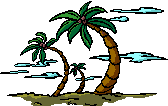 Contact Us
Opening Hours
Security & Parking
Entertainment
Beverages
Open Tuesday through Sundays and Holiday Mondays, from 8pm until 2am.
Patrons are encouraged to park in our lighted and camera monitored parking lot and remember to say "Hi!" to our security personnel.
Offering live entertainment on Thursday thru Sunday Nights and music by our own DJs. Music Videos are also played nightly until showtime with our DJs providing some of the latest music for your dancing pleasure, after the shows.
PBDs has a well-stocked bar and serves both beer and alcoholic beverages and charges a cover charge on show nights Wed-Sun.


2908 N. Ware Rd. McAllen, TX 78501 Phone 956-682-8019
Click on Door above to launch a MapQuest Window